In 2022, many ALES authors make outstanding contributions to our journal. Their articles published with us have received very well feedback in the field and stimulate a lot of discussions and new insights among the peers.
Hereby, we would like to highlight some of our outstanding authors who have been making immense efforts in their research fields, with a brief interview of their unique perspective and insightful view as authors.
Outstanding Authors (2022)
Servet Karagul, BHT Tema Clinic, Turkey
Yusuf Murat Bag, Health Science University Van Training and Research Hospital, Turkey
Akile Zengin, Malatya Training and Research Hospital, Turkey
Ruben Rajan, Royal Perth Hospital, Australia
Gian Luca Baiocchi & Ilaria Benzoni, ASST Cremona, Italy
Ludovica Baldari, Policlinico of Milan, Italy
Giovanni Battista Levi Sandri, Sant'Eugenio Hospital, Italy
Ngoc Dan Nguyen, Hanoi Medical University, Vietnam
Outstanding Author
Servet Karagul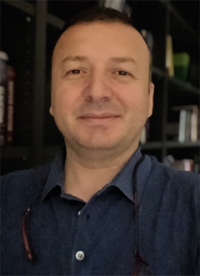 Dr. Servet Karagul is an Associate Professor in the Department of General Surgery at BHT Tema Clinic in Istanbul, Turkey. His interests are gastrointestinal cancers, bariatric and metabolic surgery and minimally invasive procedures. His work has recently focused on the use of natural orifices in gastric cancer surgery and surgical diseases of the bowel. In addition, he continues his studies on the techniques used in bariatric surgery. Mainly in his work, it is at the forefront to minimize metabolic and endocrine trauma response created by surgical procedures. He believes one of the most important parts of a successful surgery is to bring the quality of life to the highest possible level. In this direction, he takes care to choose all his academic fiction and actions in line with these goals. For more information about Dr. Karagul, please visit his ORCID page.
We need academic studies to review the information obtained so far in light of current data. This often requires synthesizing new experiences with past outcomes. To Dr. Karagul, what we do is strengthening the chain of scientific progress. Academic publications are our communication tool for the preservation and reconstruction of knowledge. It should be kept in mind that scientific progress is possible by being open to different ideas and being able to doubt even what we know so far.
In Dr. Karagul's opinion, the feature that distinguishes the author from other experts with the same knowledge pool is that he/she has an unanswered question. This motivation will guide him/her on how to use the data. To interpret the results objectively, the method should be prepared away from personal expectations. Often, we may not reach a conclusion where we can skip a new and important step. Authors need patience the most, considering that it could perhaps be the premise of research that will be meaningful to the next generation. Shared results are expected to be easy to understand. It is important that those coming after you can easily follow the route you have drawn and see the weak and deficient aspects of your study.
Furthermore, Dr. Karagul believes it is obligatory for authors to disclose a Conflict of Interest (COI). The section we use in the analysis of the data can enable us to reach a scientific conclusion, but it can obscure other more valuable outcomes. To keep this detail in mind, research reviewers should be aware of the COI. Moreover, you have a responsibility to assist an author who follows your steps to advance this research by changing the variables.
"Academic writing gives me hope to approach the limit of truth that we have not yet reached. I walk the path of humanity with my peers, and I am also a worker in the construction of this path. First, data is generated, then we place more advanced life forms on it. It is exciting to feel that I have the latest knowledge of human history. For me, producing knowledge is like a primitive man painting on a cave wall," says Dr. Karagul.
(By Brad Li, Eunice X. Xu)

Yusuf Murat Bag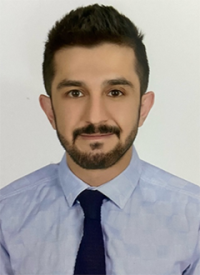 Dr. Yusuf Murat Bag currently serves at Health Science University Van Training and Research Hospital in Turkey. He is a general and gastrointestinal surgery specialist, with 11 years of experience in general surgery and 4 years in gastrointestinal surgery. He is interested in gastrointestinal system surgery, especially minimally invasive surgery. Nowadays, he is concentrating on his academic career and progress and working on it.
Academic writing, according to Dr. Bag, is the most important way of communication and sharing between scientists. The progress of scientific knowledge is achieved by people sharing their knowledge and experiences with each other, and academic papers make this happen. It makes local knowledge global. Academic writing enables people who do not know each other to learn from each other. In this way, it has been one of the milestones in the goal of science to achieve better.
Science advances rapidly day by day. Dr. Bag believes that it is impossible to be completely sure that one's writing is up-to-date and can give new insights into the field of research. He explains, "Somebody may have achieved opposite results with stronger data and stronger methods than mine somewhere, or valid information may become invalid after one day. Thus, I think frequently visiting the most popular and commonly used databases is the best way to be up-to-date."
On the use of reporting guidelines such as TREND and STROBE, Dr. Bag thinks it may be better to follow these guidelines as the reporting and the reviewing may become more standardized, more transparent, and of better quality. In addition, this can make the process of acceptance and publication easier.
"The effort and time spent in the beginning of academic writing are more, but with time, and experience gained, better results can be obtained in a shorter time and with less effort. In addition, as you get positive feedback, academic writing can become more fun and even turn into a hobby. I think contributing to scientific knowledge is a good feeling and is enough to be motivated," says Dr. Bag.
(By Brad Li, Eunice X. Xu)

Akile Zengin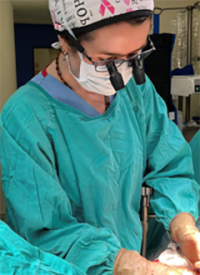 Dr. Akile Zengin currently serves at Malatya Training and Research Hospital in Turkey. She is a general and gastrointestinal surgeon with 10 years of experience in general surgery and 4 years in gastrointestinal surgery. She is interested in gastrointestinal system surgery and liver transplantation, especially upper gastrointestinal system surgery and living liver donor transplantation recently. Nowadays, she is concentrating on her academic career and working on it. You may take a look at the research profile of Dr. Zengin here.
A good academic paper, according to Dr. Zengin, takes the following steps. First, before starting the process of data collection, ones need to identify what they want to know about their study. Secondly, it is the most important step to prepare a database for academic research. Thirdly, rather than diverting ones' statistical results according to their claim, they have to report their results transparently. A statistically non-significant result is also an academic result.
According to Dr. Zengin, a good author has to present beneficial information related to public health or patients, and share his/her results with other health employers. She adds, "In the opinion of our Prof. Cuneyt Kayaalp, the important point is the desire to give a message to new generations with your academic studies even after your life is over, and I completely agree with this mentality."
In Dr. Zengin's opinion, it is important for research to apply for institutional review board (IRB) approval. IRB is a guarantee for the privacy of patients and the accuracy of their treatment. At the same time, IRB is a protective factor in terms of usage areas and conditions of experimental animals.
(By Brad Li, Eunice X. Xu)

Ruben Rajan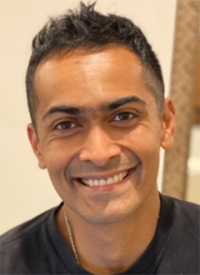 Dr. Ruben Rajan is a Colorectal/ General Surgeon and Gastrointestinal Endoscopist. He operates and consults at Royal Perth Hospital, Bentley Hospital, St John of God Subiaco and St John of God Murdoch. After obtaining his undergraduate degree from the University of Southampton, United Kingdom, he pursued advanced surgical training in Western Australia during which time he obtained a Master of Surgery degree from the University of Edinburgh. He has then gone on to complete two years of subspecialty training under the Australia and New Zealand Training Board for Colorectal Surgery. These years were spent in Monash Health, Victoria and Royal Brisbane and Women's Hospital in Queensland where he had the opportunity to work under the tutelage of some of the leading names in colorectal surgery. His research interests include inflammatory bowel disease and surgical outcomes.
Dr. Rajan has always found reviewing his own work and assessing its readability a challenge. Academic writing requires a lot of introspect. Often this involves tearing one's whole paper down and re-writing it from the ground up. He believes there is a key thing an author should bear in mind during preparation of a paper – There are many perspectives when approaching a topic. When preparing a paper, obtaining these perspectives from peers and implementing them in one's work in an evidence-based manner will ultimately lead to a more engaging piece of work which will reach a wider audience.
On the other hand, Dr. Rajan emphasizes the need for a research to apply for institutional review board (IRB) approval. IRBs are in place to protect the rights of patients and research subjects. While to a budding researcher, this process can often seem like a tedious barrier to beginning research, omitting this process may result in deleterious consequences to patients which may not have been intended by said researcher. IRBs, therefore, should be seen as not only protecting research subjects, but the researchers themselves to ensure their processes are ethically sound.
(By Brad Li, Eunice X. Xu)

Gian Luca Baiocchi & Ilaria Benzoni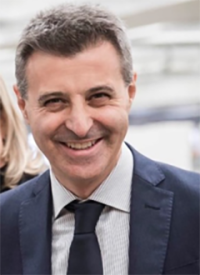 (Gian Luca Baiocchi)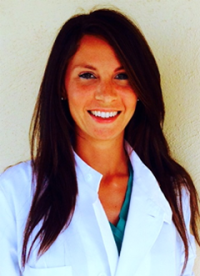 (Ilaria Benzoni)
Prof. Gian Luca Baiocchi is the Full Professor and Chief of General Surgery at ASST Cremona, Italy. He studied in Brescia and took the degree in Medicine and Surgery in 1998 (110/110 cum laude). He was Attaché Associé of University Hospitals of Strasbourg, France, in 2000, Adjunct Professor in General Surgery at Brescia University in 2006 and Associate Professor in General Surgery at Brescia University in 2015. His scientific activities include 307 publications, 14 books or chapters of book, 142 abstracts and oral presentations, 39 publications of abstracts and 38 videos, posters and photos. His H-index is 36. His fields of interest are gastrointestinal and colorectal cancer, fluorescence-guided surgery, laparoscopic surgery, hepato-pancreatobiliary surgery, benign proctological diseases, and digestive endoscopy. More details of Prof. Baiocchi can be found at his homepage, LinkedIn as well as his YouTube channel.
Dr. Ilaria Benzoni is an attending surgeon at ASST Cremona, Italy. She attended both medical school and residency in Pavia; during her formation years, she focused on transplant surgery and experimental surgery attending both local and international Transplant Centers. She obtained her PhD in Experimental Surgery in 2019. Her fields of interest are colorectal and gastrointestinal cancer, laparoscopic surgery, pelvic floor reconstructive surgery and proctology, and fluorescence-guided surgery. You may get to know more about Dr. Benzoni through LinkedIn.
Academic writing plays a crucial role, according to Prof. Baiocchi and Dr. Benzoni, in the path of improving diagnosis and treatment protocols. In the surgical field, it represents the most suitable means for the diffusion of new technologies for the definition of benchmarks and for critical revision of therapeutic indications.
Science advances rapidly day by day. In Prof. Baiocchi and Dr. Benzoni's opinion, the only way to stay up to date is a continuous reading of the main scientific journals in the specific field of interest; from this point of view, it is very important to systematically receive the indices of new releases (e-TOCs).
Furthermore, Prof. Baiocchi and Dr. Benzoni highly recommends following standardized reporting guidelines (e.g. STROBE, PRISMA and TREND) during preparation of manuscripts. Viewing from a methodological point of view, they believe it is essential to speak a common language, and following these guidelines makes this possible.
"Motivation is a mixture of academic duty, technical interest, active participation. If an author is involved in scientific production and congress activities, he/she is naturally pushed to systematically follow the most recent scientific developments; on the contrary, those who find themselves extraneous to the scientific media circuit (congresses, publications, online sites) find it more difficult to take the time to participate in the debate," says Prof. Baiocchi and Dr. Benzoni.

(By Brad Li, Eunice X. Xu)

Ludovica Baldari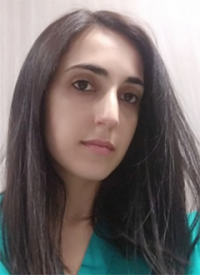 Dr. Ludovica Baldari, MD, is a consultant surgeon at the Department of Surgery of the Fondazione IRCCS Ca Granda Ospedale Maggiore Policlinico of Milan, Italy. She completed a six-month fellowship at the Assia Medical Group of the Assuta Hospital in Tel Aviv (Israel) under the supervision of Dr. Amir Szold. She is a member of the Technology Committee of the European Association of Endoscopic Surgery. Dr. Baldari's fields of interest comprise minimally invasive surgery, robotic surgery, fluorescence guided surgery, robotics, new technologies, and colorectal surgery. She has taken part in new technologies development in the field of laparoscopic surgery, such as new transanal endoscopic surgical platforms, ICG enhanced fluorescence camera systems (with transabdominal and endoluminal scopes), and articulated instruments. Her areas of research are fluorescence guided surgery, new robotic platforms, and 3D reconstruction of the surgical anatomy.
A good academic paper, according to Dr. Baldari, is focused on an interesting research area, and should be conducted with rigorous methods and guidelines, according to the type of work, without any bias. Results of the research work have to be well-reported.
In terms of how a research should be reported in the form of a manuscript, Dr. Baldari states that authors should focus on the aims of the research, the methods, and the results. Only relevant data should be included in the manuscript, whilst avoiding redundancy and repetition. Any further data should be reported as supplementary materials.
Furthermore, Dr. Baldari stresses that disclosing conflict of interest (COI) in a research paper is fundamental. A COI occurs when an individual's personal interests, financial, or social factors could compromise his/her decisions and conclusions, representing a bias for the research itself.
"Sharing one's results with the international community is what I regard as the most fascinating thing about academic writing," says Dr. Baldari.
(By Brad Li, Eunice X. Xu)

Giovanni Battista Levi Sandri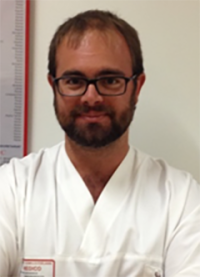 Dr. Giovanni Battista Levi Sandri currently serves at the Department of Surgery, Sant'Eugenio Hospital, Rome, Italy. He is a general surgeon with a special interest in hepatobiliopancreatic and liver transplantation. He performed his PhD in "Advanced techniques in Surgery" at "La Sapienza" University of Rome, Italy. He has obtained international grant for his research on liver transplantation and national awards for his research in surgery focused on Minimally Invasive Liver Surgery. He has published more than 160 papers in international journals. He is Editor-in-Chief of the journal "Laparoscopic Surgery". You may connect with Dr. Levi Sandri on Twitter @gblevisandri.
"When one writes on the same subject, it is important to avoid being repetitive. there is a real risk of impoverishing the vocabulary and consequently making reading boring," says Dr. Levi Sandri when he is asked the commonly encountered difficulties in academic writing. Today, the multiplication of journals requiring articles has increased exponentially, and if we add the number of webinars, the time available for writing is less and less. He continues, "A boss of mine used to say 'real work starts at home' – he meant writing and science. Only with the years, family commitments also increase, making it even more difficult to maintain consistency in writing."
Science advances rapidly day by day. To Dr. Levi Sandri, the easiest way to stay up-to-date is to read, read and read. The speed of information today is incredible. With social media, one can engage with the world in minutes. Ideas come when one knows the state of the art. He explains, "I use journal alerts a lot. I receive many emails a day, read the headlines and if I feel like it, I download the article. That's the only way to stay up to date."
Dr. Levi Sandri goes on to share an interesting story about his journey of academic writing with us: He was once invited for a talk. The topic was the minimally invasive approach in cholangiocarcinoma. It was 2016 and the topic was still 'experimental'. Later, he decided to make use of the work he had done in preparing the report and wrote a review about it. And the article has been cited 39 times so far since its publication in 2017. This proves that ideas of academic writing can come in different forms and shapes.
(By Brad Li, Eunice X. Xu)

Outstanding Author
Ngoc Dan Nguyen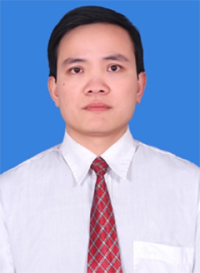 Dr. Ngoc Dan Nguyen currently serves as a faculty member of Hanoi Medical University Department of General Surgery, Vietnam. He also works as a digestive surgeon, and proctologist for Saint Paul Hospital, one of the biggest surgical centrer in Hanoi, Vietnam. After completing his specialty training in Vietnam, he received a scholarship for his advanced study in France, and in Italy. This is Dr. Nguyen's YouTube channel where you can learn more about his work.
Academic writing, to Dr. Nguyen, is a means of producing, transmitting, teaching, and learning knowledge and ideology in academic disciplines. Being able to write in an academic style is essential to disciplinary learning and critical for academic success. He adds, "The most important thing about academic writing is skills and honesty."
Here we come up with a question - What are the key skill sets an author should possess? Dr. Nguyen states that an author should equip themselves with communication skills, discipline skills, research skills, editing skills, and clinical skills. And in terms of honesty, he believes it is important for authors to disclose Conflict of Interest, which helps the research results to be honest.
"I want to become a professor in the future and be able to guide my colleagues and students in academic writing. I also think that surgery and research are very interesting, and they complement each other," says Dr. Nguyen.
(By Brad Li, Eunice X. Xu)