In 2022, many ALES reviewers make outstanding contributions to the peer review process. They demonstrated professional effort and enthusiasm in their reviews and provided comments that genuinely help the authors to enhance their work.
Hereby, we would like to highlight some of our outstanding reviewers, with a brief interview of their thoughts and insights as a reviewer. Allow us to express our heartfelt gratitude for their tremendous effort and valuable contributions to the scientific process.
May, 2022
Peter J Kahrilas, Northwestern University, USA
June, 2022
Chikara Kunisaki, Yokohama City University, Japan
May, 2022
Peter James Kahrilas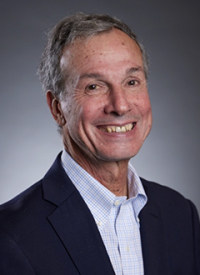 Peter J Kahrilas is the Gilbert H. Marquardt Professor in Medicine at Northwestern University's Feinberg School of Medicine in Chicago at where he has worked since 1986. His research is on esophageal pathophysiology, on which he has published more than 450 original papers. He has done extensive editorial work and is or has been on the editorial boards of Gastroenterology, Clin Gastroenterol Hepatol, GUT, Am J Physiol, Neurogastroenterol Mot, Am J Gastroenterol, and Foregut. He has served on the AGA Council and Governing Board, as president of the International Society for Diseases of the Esophagus, and is currently immediate past-president of the American Foregut Society. He was elected to the American Society for Clinical Investigation in 1998 and the Association of American Physicians in 2015. He was the recipient of the William Beaumont Prize for lifetime achievement in academic gastroenterology from the American Gastroenterological Association in 2020.
ALES: What role does peer review play in science?
Dr. Kahrilas: Peer review is an absolutely essential element in scientific discourse. In any area of science, there are a limited number of individuals with adequate understanding to critically evaluate a piece of work in terms of its accuracy and importance. Generally speaking, this is because they themselves have worked in the area and understand both significant observations and potential pitfalls. Hence, their input in the evaluatively process is essential.
ALES: What are the limitations of the existing peer-review system?
Dr. Kahrilas: A major limitation of the current peer-review system is that it is somewhat overwhelmed by the proliferation of both on-line and print publications. Therefore, even a seasoned reviewer such as myself simply ignores some solicitations. Other limitations that sometimes come into play relate to rivalries between authors and (anonymous) reviewers, lack of time on the part of the reviewer, and difficulty in controlling for personal biases of the reviewer.
ALES: Peer reviewing is often anonymous and non-profitable, what motivates you to do so?
Dr. Kahrilas: I have always enjoyed review work because it gives you a window into the future of your area of interest. It shows you what other investigators are thinking before their thoughts emerge in public. It also gives you an avenue for discussing their findings and interpretations before they are finalized. Both as the provider of such advice and the recipient of such advice, this has been both gratifying and useful. Certainly, there are times when one feels victimized by the review process, but in the grand scheme of things, the good far outweighs those experiences.
ALES: From a reviewer's perspective, do you think it is important for authors to follow reporting guidelines (e.g. STROBE and PRISMA) during preparation of their manuscripts?
Dr. Kahrilas: Reporting guidelines are useful in that they described an appropriate structure for a given type of work, being a clinical trial, a review, or a clinical investigation. They remind the author of the essential details to include in their work so that a reviewer can appropriately evaluate it.
(By Lareina Lim, Brad Li)
June, 2022
Chikara Kunisaki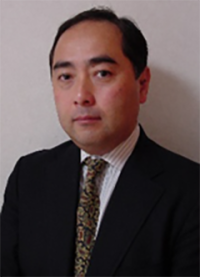 Dr. Chikara Kunisaki currently serves at the Department of Surgery, Gastroenterological Center, Yokohama City University, Japan. His areas of research comprise Upper gastrointestinal Surgery, Endoscopic Surgery, Chemotherapy, and Genomic Medicine.
Dr. Kunisaki believes a healthy peer review system depends on reviews that are conducted objectively and fairly. There is a limitation of the existing system that reviewers might sometimes not be experienced enough to conduct a certain review. According to Dr. Kunisaki, training and seminar attendance might be a solution to this. He believes that it is mandatory for each reviewer to get a license to review for every journal.
Data sharing is prevalent in scientific writing in recent years. In Dr. Kunisaki's opinion, it is difficult to share every research data. In some cases, conflict of interest might disturb the data shared. Afterall, he still supports the idea of data sharing.
"To perform good review, we have to learn a lot of things and get plenty of information. If we continue to do these, we can strive to make a fine study and manuscript," says Dr. Kunisaki.
(By Brad Li, Eunice X. Xu)